Follow the GR50 and discover the
Peneda-Gerês National Park
step by step!

With a total length of about 190 km, divided into stages that cross over the hills of Castro Laboreiro, the mountains of Peneda, Soajo, Serras Amarela and Gerês and the Mourela Plateau, the GR 50 – Grande Rota Peneda-Gerês (Peneda-Gerês Long-distance Path) is one of the longest walking routes in Portugal, with the peculiarity of being located completely in mountainous areas.
It offers a highly diverse itinerary influenced by the landscape, culture and ways of life of the communities that have long inhabited these mountains. It leads to medieval pavements, tracks used for seasonal migrations between summer and wintering settlements, old trails leading to mountain pastures, pilgrim ways, smuggling routes, amongst other signs of the past and of present day living. Step by step natural features of interest are revealed, a highlight being the oak woods, true sanctuaries of biodiversity, providing refuge for important species of Portuguese flora and fauna. At the highest levels, the route follows along the flanks of the mountains and reaches summits where hikers can appreciate true peace and tranquillity.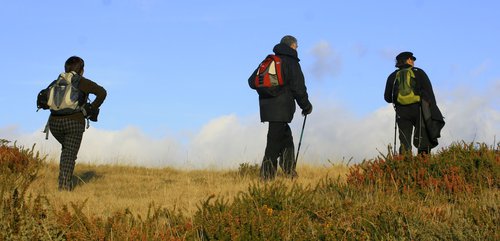 This route offers a multifaceted journey through the Peneda-Gerês National Park, providing an intimate experience with the mountains and within this scenic context aspects of a historical, cultural and social nature. Each stage offers new involvement. Each season provides a new experience, almost as if it were a completely different route.